View Your Copy of the 2023 Agenda to Discover:
40+ expert speakers across the neurodegenerative drug development industry 
Brand new Novel CNS Biomarker Day exploring the latest discovery and developments in neurodegenerative biomarkers
3 workshop sessions allowing deep-dive discussions into your current challenges with neurodegenerative delivery, preclinical models, and genetic target identification
Plenary and tracked agenda sessions, fined tuned to discovery and preclinical or translational and clinical areas of work
Dedicated networking and roundtable discussion sessions to share your insights with other neurodegenerative experts in the room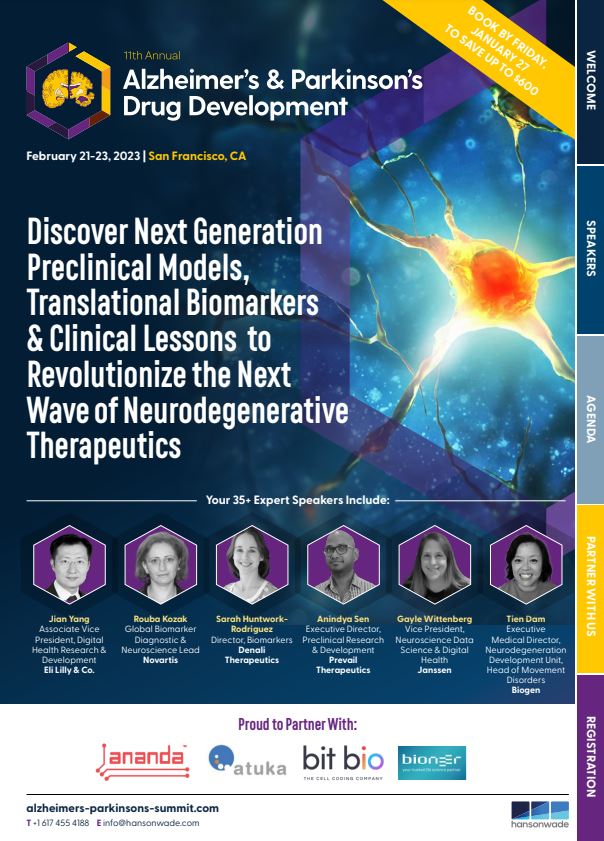 Once you have filled out the form, click the 'download' icon on the top right corner of the file to download it.
Having trouble downloading the brochure? Let us know and we'll email it to you instead.